Business case studies can help you connect with more of the right potential clients and close more deals.
This post may contain affiliate links, meaning I receive a small commission at no cost to you when you make a purchase. This helps me pay to keep this site going and to bring all these free resources to you. As an Amazon Associate, I earn from qualifying purchases.
---
Customers want to see that your product or service works to solve their specific challenges. To see this, they often explore social proof like testimonials, reviews, and—perhaps most importantly—case studies.
One of the most effective ways to boost leads and sales, in our experience, is to create regular case studies and share them throughout various stages of your buyer journey.
You can show what you do better than competitors and what makes you unique and helpful. Simultaneously, a case study can inspire trust, add authority to your niche, and support your SEO efforts.
Today, if you visit a business website where owners have invested in content, you will likely see case studies about their recent clients' successes. However, few businesses understand how to promote their case studies effectively.
It takes considerable time and money to produce a compelling case study. So we urge you to make sure that you promote your business case studies through these 15 simple methods.
Want help to produce compelling business case studies? Grab our complimentary "6 Steps to Winning Case Studies" ebook. The PDF includes our simple 6-step process for producing high-quality case studies, as well as email templates.
How to Share Business Case Studies With The Right People
Before creating your case study, you were probably already concerned with your ideal client personas and their pain points.
Be sure to consider these when promoting your business case studies too.
Important: It's a good idea to get clients' permission in writing to use their name/company name, testimonials, and case studies publicly. We always work with our clients to get permission from their clients before sharing anything publicly.
1. Announce your case study on social media
Write engaging copy that sparks curiosity. Use an attractive photo of your happy client (or their company logo). Include a link to your case study on your website.
For example, you might write a post that describes the challenge, process, and outcome in a way that entices them to learn more.
Here's an excellent example of a customer success story that we created for Bean Ninjas, and the social post used to promote it.
Client Success: Here's How We Reduced @Bento's Bookkeeping Time to 5 Minutes Per Month.

Read more 👉 https://t.co/dW0ay9sgc0#ecommerce #bookkeeping #clientwins pic.twitter.com/Uw9ySWWKhH

— Bean Ninjas (@BeanNinjas) August 31, 2020
Here's another fantastic example from our good friend Stephanie Liu – host of Lights, Camera Live. Notice how Steph:
Presented the case study at a live event,
Uploaded an edit of the recording to youtube and then
Embedded the youtube video in a Linkedin post.
That's just seriously epic all around!
Now here's another example. Bryan Harris of Growth Tools celebrates his client results on Twitter:
🔥Clients had 104 wins last week.

Total revenue impact of $82,031.

➡️Dawn landed new $15k client
➡️Shane closed 2 clients for $20k
➡️Odell added $9k in sales
➡️Michelle sold $17k in courses

See all 104 wins: https://t.co/xJEeUzsoq1

BOOM!

— Bryan Harris (@Harris_Bryan) September 21, 2020
2. Create a "Customer success stories" page on your website
Just as you might have an archive page for all your articles on a specific theme or topic (also commonly referred to as "content pillar"), why not create a single page that lists all your customer success stories?
Here are some cool examples of companies that have done this well.
Xero: "Meet our customers" page
Convertkit: Creator Stories page
3. Add case studies to your proposal template
Don't underestimate the power of sharing social proof during the consideration phase of the buyer's journey.
Prospective clients typically ask, "have you worked with a business like mine that had a similar challenge? How did you solve it for them?"
If you time it right, you can drop a valuable case study just when your prospective client is considering moving forward with your business. That can be just what they need to pull them over the line.
We've used this effectively in our proposals to close deals. We simply added a case study to our proposal template software.
Here's how it looks:
4. Sneak it into your signature.
This can be good for sales if you tease your case study in an email signature. You can use your email signature in many ways, but this one speaks to your prospects' need for social proof. A simple note that reads, "Read how [client] found success with us."
5. Add case studies to your lead generation efforts
You can leverage several offers in the form of ebooks, checklists, templates, and more. A "step-by-step" guide is a popular way to gain leads for some businesses, and your case study can be another way to garner leads if you can show them how to duplicate your case study's success.
A unique landing page can be your mechanism for disseminating your case study, allowing you to cultivate interest and desire around the content. Use copywriting best practices to create a high-converting page.
Here's an example from business coach Samantha Riley:
6. Use business case studies for team training
Rather than rely on your case study and testimonials alone, you can create a wealth of content that your employees can use in various contexts.
For instance, you could share your customer success stories during onboarding for a new team member. They'll appreciate what a win looks like for your clients and how their particular role contributes to creating such a victory.
Additionally, put together some slides highlighting your case study's findings. Share it with your team so they can show prospective clients.
You can also export your slide deck as a PDF for sharing or upload to Slideshare (more on tip #14 below).
7. Present case studies on webinars and talks
You can completely repurpose your case study as an educational webinar (or part of one), but you might also simply describe it to your captive audience.
You'll be surprised about how many potential customers want to learn more based on a personal recommendation.
Here's an example of a webinar that Zapier presented of one of their client success stories:
8. Print your case study for networking events
Suppose you have a speaking engagement or an invitation to a relevant networking event. In that case, you can allow networkers to learn about your client's success through a printed flyer or brochure, but make sure you can present it verbally in a few seconds.
You can even include a testimonial from a case study on your business card (if folks in your industry are still exchanging those).
Don't forget to include the case study in your presentation at the event, as stated earlier.
9. Break out case study quotes as testimonials
Case studies typically beat testimonials regarding social proof, but you can also promote your case study by pulling quotes from it and sharing it in various places.
Let's look at a few places where testimonials from case studies can be useful.
On a slide in your presentation deck
On your product/service sales pages
Here's an example from Superfast Business.
Here's another example from our own Content Strategy Workshop/consulting page.
You'll notice the first testimonial is in video format at the top of the page.
Then further down the page are written testimonials, which are text transcriptions from video testimonials.
On your calendar booking page/tool
Here's an example from my calendar booking page.
In case you're wondering, the tool that we're using for this is Book Like a Boss.
We also encourage you to request your clients to share their wins on various sites to add social proof to your online presence.
Google Reviews
Google Reviews are incredibly powerful if you're in retail, run a local physical store like a cafe or restaurant, or have a physical office space.
Linkedin profile recommendation
If your prospects are on the #1 professional network on the planet, you'll want to ask your clients to add their case study testimonials as recommendations on Linkedin.
Here's a recommendation that we got from our client Maxim for our done-for-you case study service.
As social media posts
Here's a great example of a cool testimonial that Pat Flynn of Smart Passive Income shared on his Instagram profile: (pay attention to how it's results-focused)
10. Create a video or podcast version of your study.
Similarly, a podcast or video featuring an interview with your successful clients can help reach customers who consume different media forms more regularly than text.
We prefer to record our case studies as video (or a FB Live interview), and then use a tool like Repurpose.io to send it to a podcast and other formats. It's an easy-to-use automation platform that will grow your online presence without spending hours publishing your content to multiple platforms.
Here's a success story interview that we helped produce for the Bean Ninjas podcast.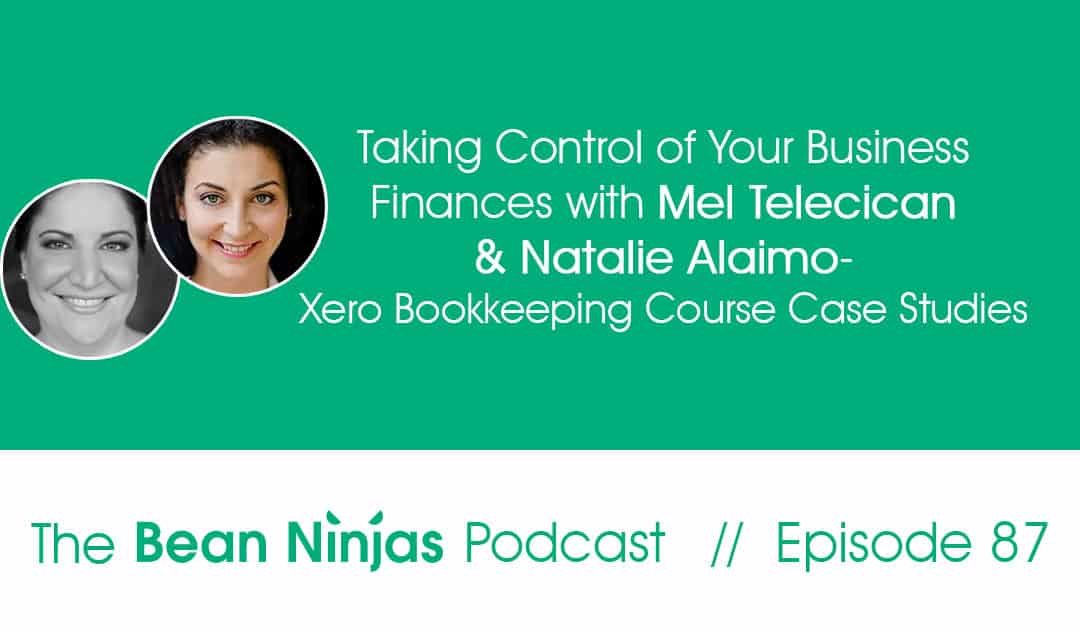 11. Pitch the study and client for a trade publication or podcast.
Can you use your case study information to pitch the topic to bloggers, publications, podcasts, or the media?
Give it a unique angle and a shot!
You never know. You may just land a guest speaking, podcasting, or writing gig.
Perhaps your client is willing to be interviewed again too, and they might land an opportunity to promote their business on someone else's platform.
12. Rewrite your case study as a newsletter.
You can gain the attention of prospects and improve client relations when you give them a feeling they're part of a conversation and community.
Showcase your customer's success and show others. Try a headline like "How our most successful clients are doing."
Email your case study to customers as a short-form newsletter and suggest readers download the full version. Share a summary with a link to a relevant post, podcast, video, landing page, or study.

13. Add your business case studies to your email onboarding & prospect nurture sequence
Remembering that our goal here is to help generate more leads and sales for your business, you'll miss out big time if you skip this one.
Ensure that you take your best case studies and add them to your new subscriber welcome sequence, or send them out as part of your regular newsletter.
Here's a great example of using a client win in an email sequence from Bryan Harris of Growth Tools:
14. Upload your case studies to Slideshare
Slideshare was formerly a Linkedin acquisition and has recently joined the Scribd family of products. Now in case you're not familiar with the platform, 80 million professionals use SlideShare to learn about any topic quickly from subject matter experts.
Slideshare has grown into a top destination for professional content. Today, with over 18 million uploads in 40 content categories, it's one of the world's top 100 most-visited websites.
So uploading your case studies and presentations to SlideShare is worth the effort.
Here are a couple of examples:
15. Include links to your business case study in press releases
The folks in the media generally love a compelling success story.
Case studies can help writers, reporters, and researchers who might be interested in your business.
Provide them, when relevant, in your press releases with links.
Final Thoughts
Many small business owners struggle to create helpful and authoritative content for their customers to consume and share. They quickly get overwhelmed. They're stuck on the "content machine" treadmill.
However, more content does not necessarily equate to more lead conversions or sales.
Producing and promoting high-quality client success stories is a proven strategy for demonstrating that your business can deliver on its promises to customers.
There are many tools available for you to make impressive business case studies.
To save yourself some time, grab our complimentary "6 Steps to Winning Case Studies" ebook. The PDF includes our simple 6-step process for producing high-quality case studies, as well as email templates.